Video Discussion Prompts and Other Fun and Easy Activities for ESL Classes
Session 5: 1:00-2:30 PM (Thursday March 03, 2022)
Description
This presentation will introduce a slew of fun yet "easy to prepare" and "easy to do" classroom-tested activities adaptable to most levels of ESL in face-to-face and online instructional settings. Three video-based discussion prompts that are immediately ready to be used will be shared. Multiple activities using basic Office applications that require only minimal knowledge of basic PowerPoint, Word, Excel or Publisher proficiencies will be demonstrated. Activities for mobile phone use and "ready to go" websites will also be included.
Presenters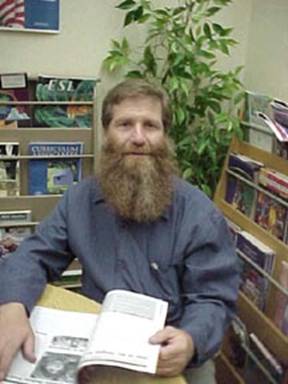 Barry Bakin
L.A. Unified Adult Education, LAUSD
Barry Bakin has taught ESL since 1987. For the last 5 years he has been an Instructional Technology Teacher Advisor at North Valley Occupational Center. Barry is also a Subject Matter Expert for OTAN. Barry has a master's degree in Instructional Technology and is a Level 2 Google Certified Educator.
Type of Presentation
Demonstration (60 Minutes)
Audience
Program Strands
English as a Second Language
Category Strands
Blended Learning
Technology Integration
Online Engagement and Assessment