Presented by OTAN, the Outreach and Technical Assistance Network
March 1 and 2, 2024

The Technology and Distance Learning Symposium is OTAN's annual conference with dynamic, hands-on presentations and lively discussions that show participants how to integrate technology to enhance the learner experience, extend the classroom to learners through blended and distance learning, and help adult education programs be more effective and efficient.
TDLS is ideal for teachers, coordinators, administrators, and support staff at California adult education agencies as well as adult education staff who work at school districts, community colleges, community or faith-based organizations, volunteer literacy organizations, public or private nonprofit agencies, public libraries, state agencies, and correctional facilities.
Thank you, TDLS Keynote Speaker: Dr. Cherina Betters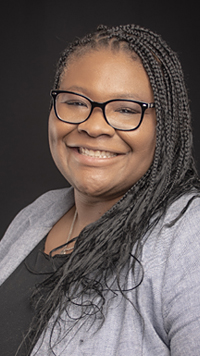 On behalf of OTAN and the adult education field, we would like to extend our sincere gratitude to Dr. Cherina Betters for her outstanding keynote speech at TDLS 2023. Dr. Betters's insights and expertise on Leading, Learning, and Working Across Differences & Distance were truly inspiring and informative.
Cherina's delivery and presentation style captivated the audience, and her ability to connect with the attendees was evident throughout her message. Her thought-provoking and valuable insights left a lasting impression on everyone who attended.
Once again, thank you for sharing your knowledge and expertise with us.
Best Regards,
The OTAN TDLS Team
Schedule-at-a-Glance
Friday, March 1, 2024
(Note: All times are PST.)

Saturday, March 2, 2024
(Note: All times are PST.)

Category Strands
Blended and Hybrid Learning
Distance Learning
Digital Equity and Access
Technology Application
Online Engagement and Assessment
Corrections, Re-Entry, and Rehabilitation
Program Administration and Coordination
Student Support Services
Note: OTAN is in the process of remediating many of the session recordings and will share those after TDLS once they become available.
Videos of some of our TDLS presentations are posted on the OTAN website on our TDLS Video Presentations page.